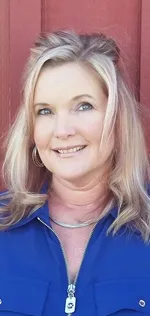 Our Doctor
Shannon R. Walters, D.C. is a native of the Dillsburg area. She is a Northern York High School graduate. Dr. Walters received her chiropractic degree from Palmer College of Chiropractic in Davenort, Iowa. She is a board certified and licensed Doctor of Chiropractic. Dr. Walters resides in the area with her husband.
Our primary goal at Walters Chiropractic is to reduce pain, restore mobility and improve your quality of life. You only get one body. It is important to keep it in the best shape that you can. It is much easier to stay well, than to get well. Contact us to learn more!
Our Licensed Massage Therapist
Stephanie Spahr
I am an April 2017 graduate of Baltimore School of Massage, York Campus. I specialize in Swedish massage, hot stone massage and would eventually like to learn sports massage. I call East Berlin home and am a Bermudian Springs High School graduate. I wish to eventually work with athletes and possibly go back to school for physical therapy. I love the outdoors/nature and am a dog person.
Brittnee Garver
My name is Brittnee Garver. I am a 2018 graduate of Cortiva Massage School. My goal is to promote health, healing, and well being through education, awareness and therapeutic remedies. I am happily married and have a step daughter and two fur babies.
---
Our Staff